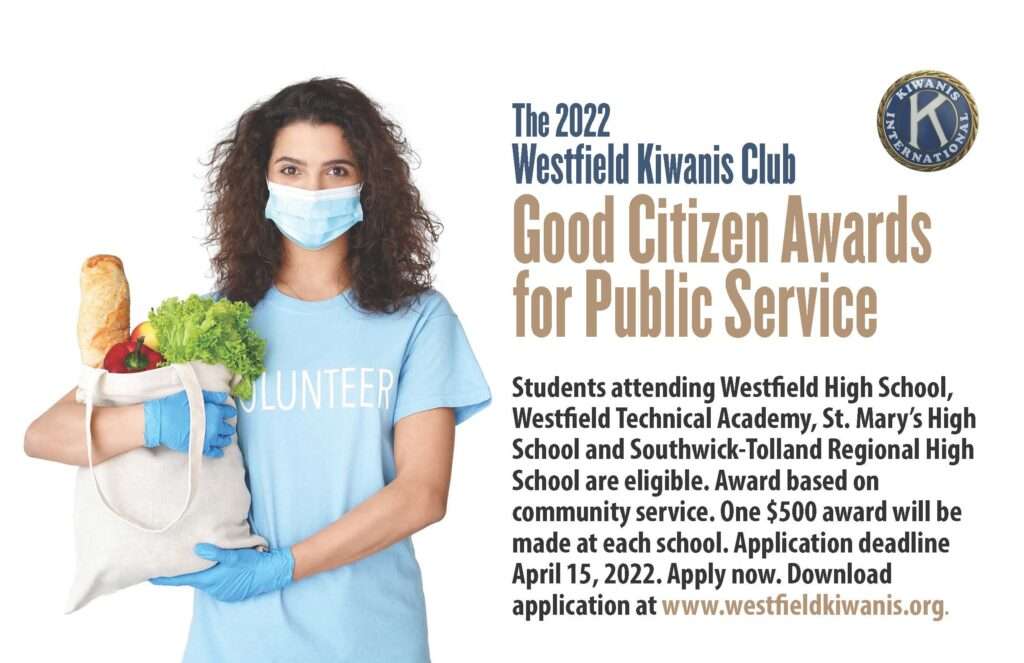 Each year, the Kiwanis Club of Westfield makes $500 "Good Citizen" awards to one student at each of Westfield's three high schools: Westfield High School, Westfield Technical Academy, and St. Mary High School, and at Southwick-Tolland Regional High School. The award recognizes outstanding volunteer service to school, church, and/or community, and is not based on scholarship. Students in any year of high school to are eligible to win the award, which is intended to encourage selfless community service.
If you know a good citizen you'd like to see with the award, please download and fill out the application:
Applications for this year's awards must be postmarked by April 15, 2022.